SAMSUNG Galaxy DIY Phone Charm Workshop
In this roadshow, we did a workshop on making customised Phone Charm. Participants gets to pick a colour and personalised it with their name. The roadshow was held at Kuala Lumpur, Penang, Melaka and Johor over a span of 1 and a half months between August to September 2023. We followed Samsung touring Malaysia for 5 weekends catering to thousands of participants.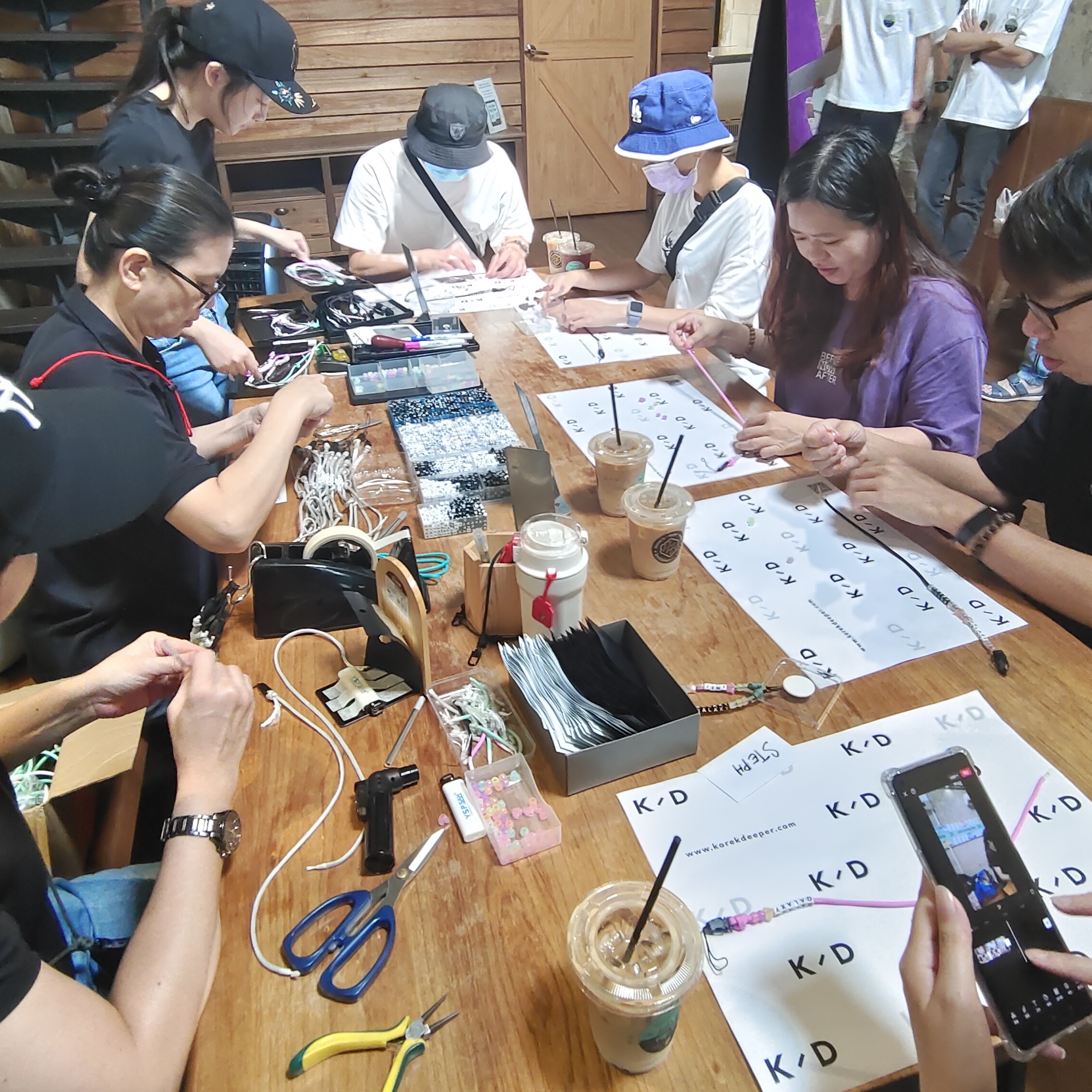 JBL Roadshow Customised Hanger for Display Units
A special request from JBL that they needed "something" to hang their new bluetooth speakers at Mid Valley Kuala Lumpur Roadshow. They wanted it to be colourful too! Handcrated and made over 1 day to meet a very last minute deadline. We are loving it!